Una selecció de temes d'alguns dels discos que han vist la llum durant estos mesos d'estiu i que repesquem avui, que ja casi ens acomiadem dels dies de platja.
Tracklist
Pretenders – A Love
The Jesus and Mary Chain – Half Way to Crazy (Live at Hollywood Palladium)
The Hives – Rigor Mortis Radio
Royal Blood – Pull me through
Blur – St. Charles Square
Teenage Fanclub – Foreign Land
Frankie and the Witch Fingers – Futurephobic
Mossén Bramit Morera i Els Morts – Margalida 
Public Image Ltd – Car Chase
Capsula – El Infierno
Flamin' Groovies – Fissure of Rolando
Greta van Fleet – The Falling Sky
Rival Sons – Sweet Life 
Kula Shaker – Waves
Liam Gallagher – Wonderwall (Live from Knebworth 22)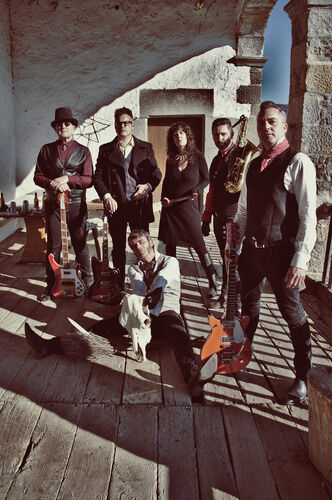 Cada dilluns a les 21h tens una cita amb La Rockola de Davínia Codorniu i Raül Ventura. Segueix-nos a twitter per a estar al dia i rebre les notificacions de les nostres emissions en temps real.